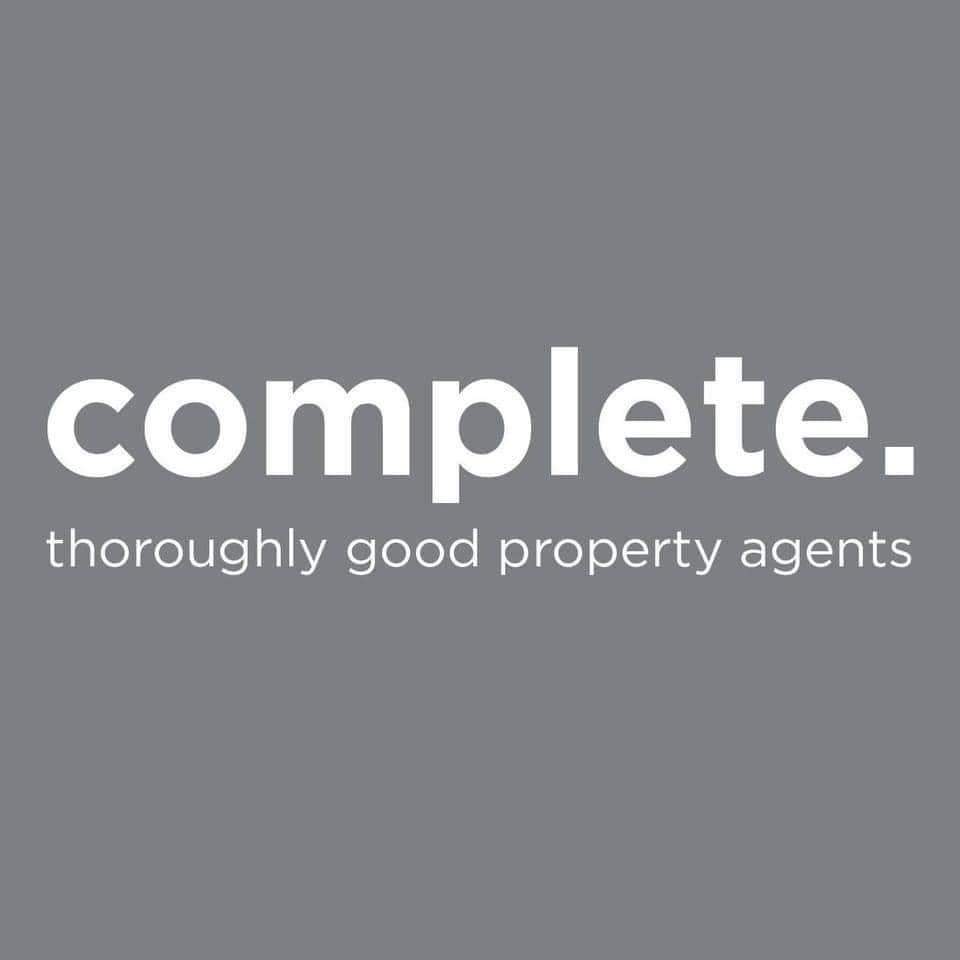 Emma Foreman, Lettings Manager
Complete Property Agents, Plymouth
We have been using VeriSmart Plymouth for over 2 years, both professionally and personally. Their reports are very thorough and have often picked things up that even I have missed !! I wouldn't hesitate to recommend Stu and Gail's services to Landlords and other Agents.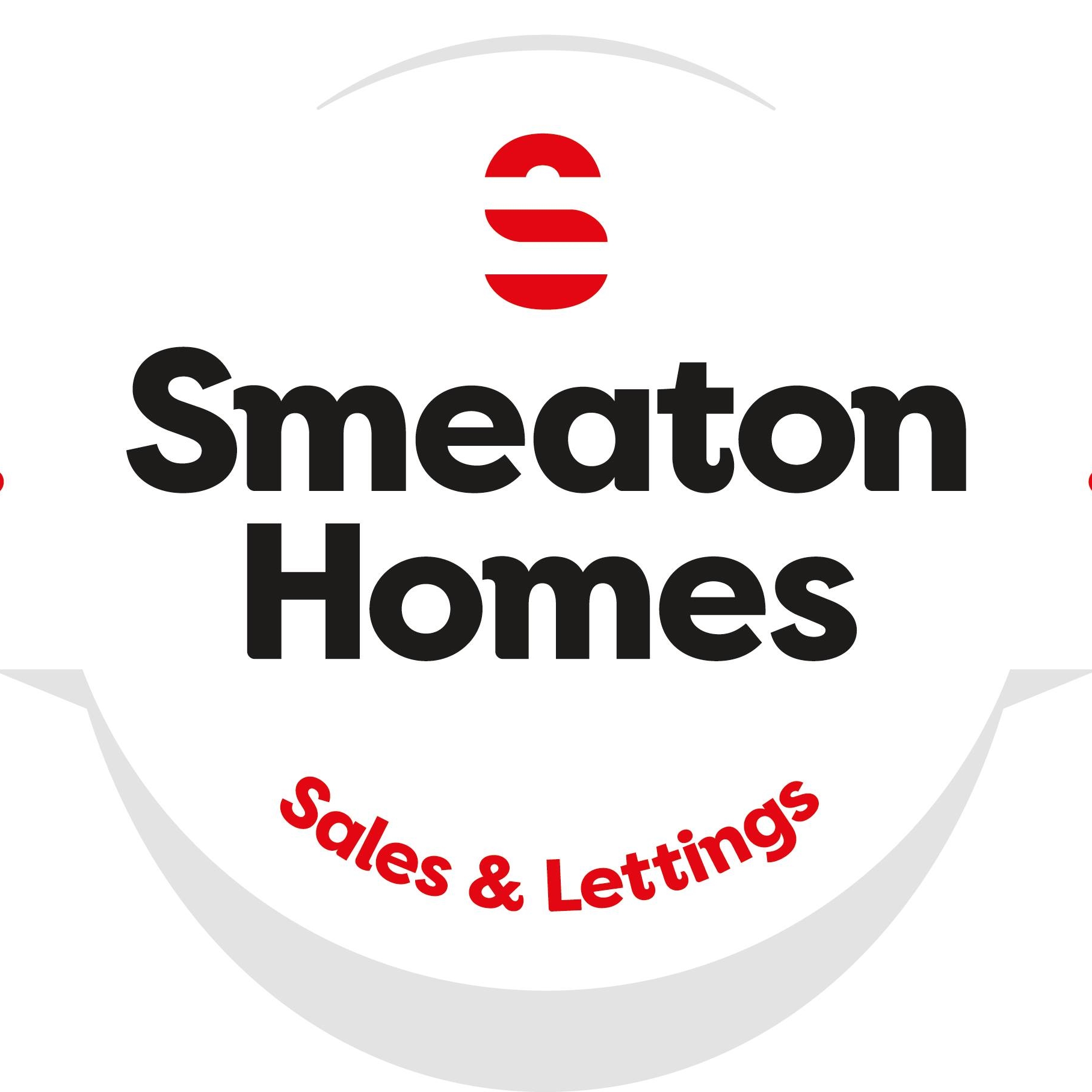 Stuart and Gail are great to work with, they are very professional and their reports are extremely thorough. We highly recommend them.

Jemma Franklin, Lettings Manager
Allen & Harris Estate Agents, Cardiff
We have been using Richard Ryan of VeriSmart since 2019 to carry out inventories and checkouts for our busy office in Pontcanna. We have found VeriSmart to be both reliable and flexible at the same time as delivering quality reports. I would highly recommend VeriSmart.

Sue Beer, Lettings Manager
Lettings2Sales Ltd, Cardiff
Richard of VeriSmart has always carried out our Inventories to a high standard, will always go out of his way to accommodate us at short notice and we cannot recommend him highly enough.

Sarah Jones, Head of Property Management
Jeffrey Ross Estate Agents, South Wales
We have been using Richard and Sharon from VeriSmart since the beginning of 2019 and have always found them to be professional in their approach to us as Agents. We would consider both Richard and Sharon approachable, trustworthy, thorough and always accommodating and flexible when we have last minute changes that need to be made. They advise if there are any HHSRS concerns for us to address and will also test smoke and CO alarms as standard. We have used them to complete checkouts, inventories and compliance inspections over the last 3 years. We find their reports easy to read and the website is easy to use, also being able to send the inventories via the website to the tenants for them to approve, is a time saver for us.

We would not hesitate to recommend their services.

Kate Hughes, Senior Lettings Consultant
Jeffrey Ross Estate Agents, Pontcanna
I have been working with Richard Ryan, of VeriSmart for many years now and the service that we receive is always extremely professional and reliable. Richard is extremely patient and will also try and assist with our last minute requests where possible. Richard is also available to answer questions and queries regarding a property and will go above and beyond, even completing tasks that do not fall under the normal remit of a property inspector. We are very lucky to be able to work with Richard and would be lost without his service.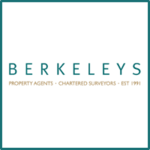 Amazing friendly customer service, very informative, always on time and nothing ever seems too much for Aaron. The reports that are produced are very detailed and the turnaround time is so quick.

DP Property & Lettings Ltd
Poole
We have worked with Mark and his team at VeriSmart since our conception over four years ago. We wouldn't use anyone else. They are always efficient, polite and professional with our customers which is paramount as at that time they represent our company. We are proud to be business partners. Their new 360° virtual tour adds real value for us and our customers in these strange and challenging times, and demonstrates their desire to stay ahead of the curve

I've read through the inventory document and I must say I'm very impressed with the thoroughness and level of detail provided. The photos are also very comprehensive and of good quality. I was speaking to Laura recently about the previous inventory I received from XXXXXXX which I was not at all impressed with. This alternative company VERISMART you have used this time is so much better. So many thanks for that. Regards, (Landlord Marsh Close)

We have used Richard at VeriSmart for our inventories for over two years. He has always provided us with a friendly, professional service and an exceptional level of work. After starting his work for Sequence in 2018, he quickly became our main inventory supplier, and we have found his flexibility and willingness far superior to any other inventory companies we have used previously. I would wholeheartedly recommend Richard and VeriSmart.

The Whitelock Group
Poole
Excellent customer service, clerks always attend within the timeframe that we request and collect / return keys with no issues. Clear inventory reports and are sent to us very quickly. Aaron is very friendly and always so helpful. Thank you.

Payton Jewell Caines
Bridgend
Richard from VeriSmart started carrying out inventories for us in 2016, the quality and content of the reporting were so good that we quickly asked him to also carry out the checkouts. As the whole system is automated it has cut our paperwork and timings down since using VeriSmart, it is so easy. VeriSmart also carries out our Legionella Risk Assessments and provides a great information pack for the Landlord, this covers all the due diligence required. By using Richard, it has enabled us to concentrate on other parts of the business, instead of having 1 member of staff out doing inventories, they could be used in better ways, bringing in new business. Just an all-round great service, I can't recommend Richard and VeriSmart highly enough.

Hayward Fox have used VeriSmart for several years now and we are always very impressed with their level of service, efficiency and ultimately our landlords' satisfaction in their work. Mark Holford, along with his friendly and helpful team of clerks, are always so thorough and accommodating with all inventories, checkouts and legionella reports that we task them with. It is a pleasure to work with them at Hayward Fox estate agent.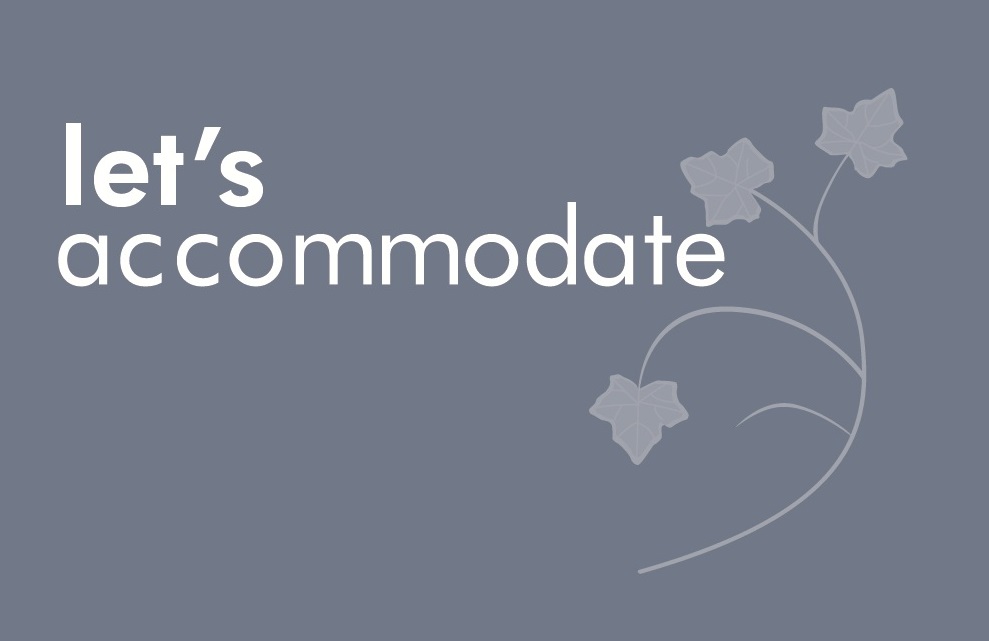 let's accommodate
Fordingbridge
I just wanted to give some feedback on the 360 virtual viewings. Firstly, what a fantastic addition to the VeriSmart service! Innovative as ever. I have had 3 done now, and the addition of the arrows giving access through the doors gives a better perspective of the size of the property. Very useful in this "virtual" market we find ourselves in. It not only sorts out the "wheat from the chaff" before I send my staff on viewings, keeping them safe, but it also avoids unnecessary viewings. Furthermore, it enables me to offer another service in respect of midterm inspections - keeping me ahead of other agents, and enables me to reassure my clients that we are continuing to manage their property - albeit remotely, by using your Service. I am planning to use this from now on for all midterm inspections. Well done! I am delighted to be associated with you. You truly are "VeriSmart"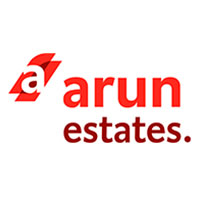 We have used VeriSmart for a number of years now and are very pleased with the quality of their service and products. They are an innovative, progressive business with a keen eye to use technology to enhance their services. Their 'virtual' check in service has saved us valuable time in having to attend the property for each move in, whilst remaining totally compliant with the TDS. They also keep right up to date with legislative changes and offer additional services to further enhance our product offerings with a focus on helping our Landlords to be fully legally compliant.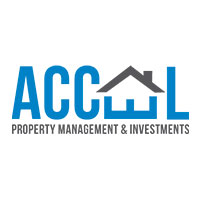 ACCEL PROPERTIES
North West
Jamie and his team have demonstrated their value many times over and we have been extremely impressed, not only by their Inventory Clerk processes, but also by their flexibility and willingness to give additional specialist advice when we needed it. VeriSmart Independent inventories, represented by Jamie Wilson as North West Director, have helped Accel Properties to improve its tenant check-out/check-in process and to improve tenant relationships and we intend to build on this for the future.

Aaron and VeriSmart always provide a brilliant, high level service with inventories, safety assessments and more. Would highly recommend.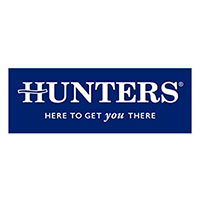 VeriSmart have completed reports for Hunters for over five years. We are always impressed with the standard of reports received and the professionalism of each staff member. They make this part of the lettings process so easy and straightforward. We highly recommend using this company.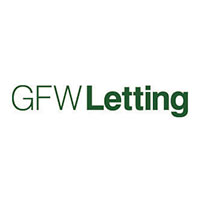 We are delighted with the service that we receive from Marion and her team. The website to book appointments is simple to use, and the team always attend appointments in a timely manner. The inventories and check outs are extremely thorough and easy to use and offer excellent value for money.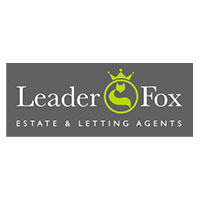 I have used VeriSmart since I started my lettings career over 12 years ago. I love the innovative approach and the reliability of the clerks along with the quality of reports mean they are the only company I'd use to carry out our inventory and checkout reports. The online booking system makes the whole process a doddle.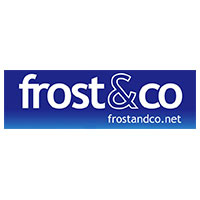 I have been using VeriSmart Inventories as independent inventory provider to my letting agency for the past 14 years and would have no hesitation in recommending their services. The Inventory product has evolved in my time as a customer and the services available have grown substantially. As a busy letting agent working to tenancy deadlines it is reassuring to know a number of services can be provided by VeriSmart safe in the knowledge that they are aware of and complying with the ever changing legislation.

Churchfield have worked with Verismart for a number of years, using their services for Inventories, Check Outs and Interim Inspections. Their reports are detailed, yet easy to read, they are competitively priced and have a quick turn around on producing reports which allows us to work efficiently. Their online system has made the process of sending and receiving reports really easy and is user friendly for our clients. They have always supported us through the extremely busy times of the year and carried out last minute reports as and when needed. They have a friendly, professional team and we would highly recommend them.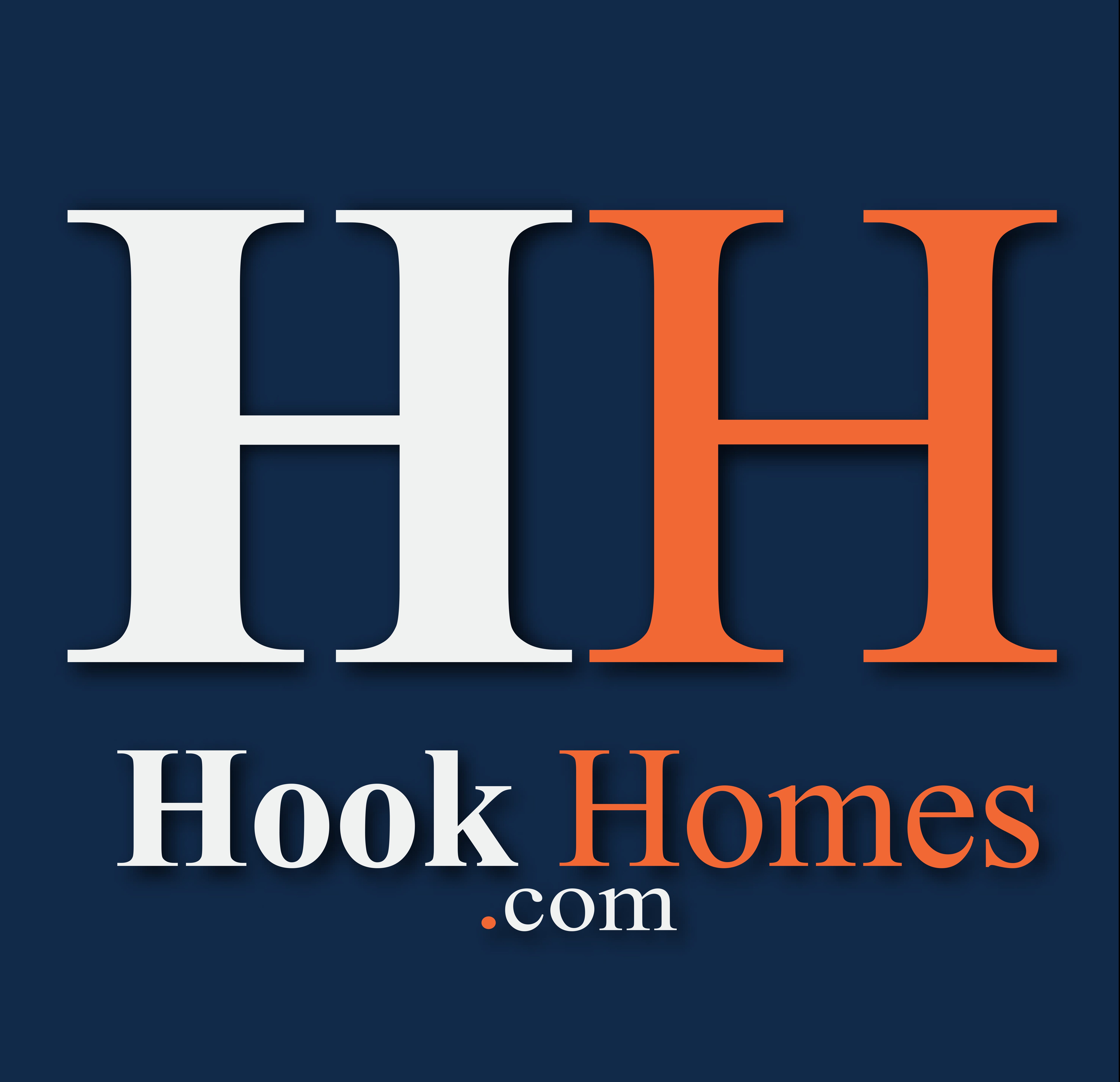 I have used Antony of Verismart for a good number of years now. I have been very impressed from day one to today. He is always very prompt, courteous and produces very detailed reports being fair to both landlords and tenants. I would have no hesitation in recommending him to anyone who needs the service.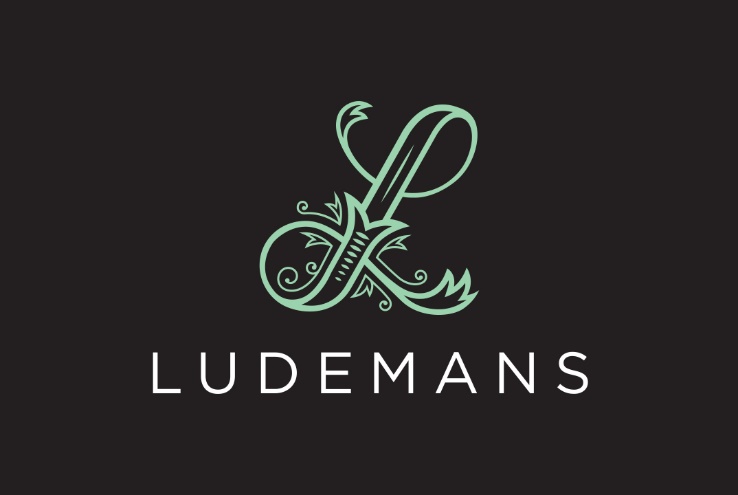 LUDEMANS ESTATE AGENTS
Surrey, Hampshire and Berkshire
I have been working with Antony at VeriSmart Inventories for a couple of years now and have been very happy with the service they provide. Their booking system is easy to use and the inventories are produced promptly, efficiently and are very detailed. I have had no complaints from any clients and Antony has always been a pleasure to deal with. I would be happy to recommend VeriSmart to anyone.

I have used Aaron now for a number of years. The inventories and check outs are very accurate. Never ever had any issues and would highly recommend.

CHANTRIES & PEWLEYS
Guildford
Antony Levin of VeriSmart Inventories provides an excellent service, he is extremely reliable, produces high quality reports that are clear and well-illustrated and also delivered promptly. Antony is exceedingly knowledgeable, very approachable and has a very nice manner with whomever he is dealing with. He is very professional and a pleasure to work with.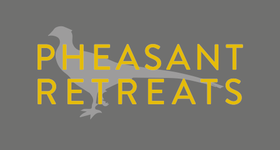 Pheasant Retreats
Oxfordshire
I have been using Veri Smart for my inventories and checkouts for a number of years now. The documents that are produced are outstanding and very detailed. I always show the quality of the documents whilst carrying out Market appraisals. This always impresses new landlords and gives a sense of security. I also have great piece of mind should any claims be made from any 'tenant deposit scheme', I can provide all the necessary proof of the property's condition at check in and checkout. VeriSmart also provides me with certificates which prove the smoke and carbon alarms are all working and in date. This is a good document to have for the tenant's Move In pack. The whole service is provided on line so there is no wastage and progress is visible from start to finish. I would highly recommend Tristan and his friendly and professional team to any agent. The service is always outstanding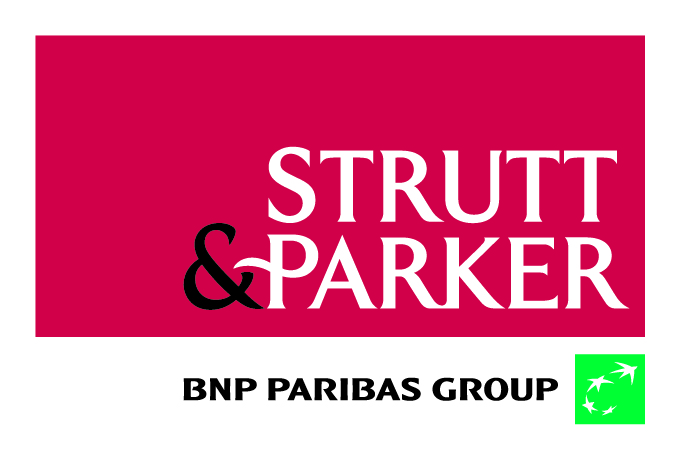 We have been using Verismart since 2014 and have found the team to be professional, thorough and incredibly helpful. They show great flexibility in fitting in with both landlords and tenants for inventories, check outs and interim visits and the quality of their work is excellent. Highly recommended.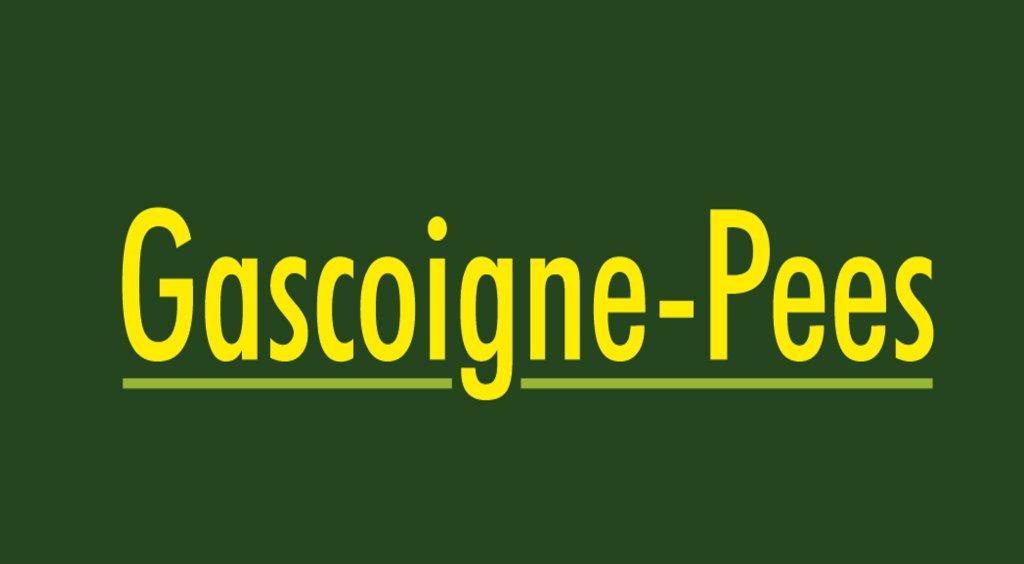 Gascoigne Pees
Basingstoke
We have enjoyed a successful working relationship with Antony and Verismart for over two years and have always found their work exceptional and the service has always been of the highest standard.

Having worked with Verismart for a number of years, the benefits of having a dedicated & trained team on hand has been a definite advantage. The quality reports and comprehensive on-line diary system make a necessary and labour-intensive task a much more efficient one!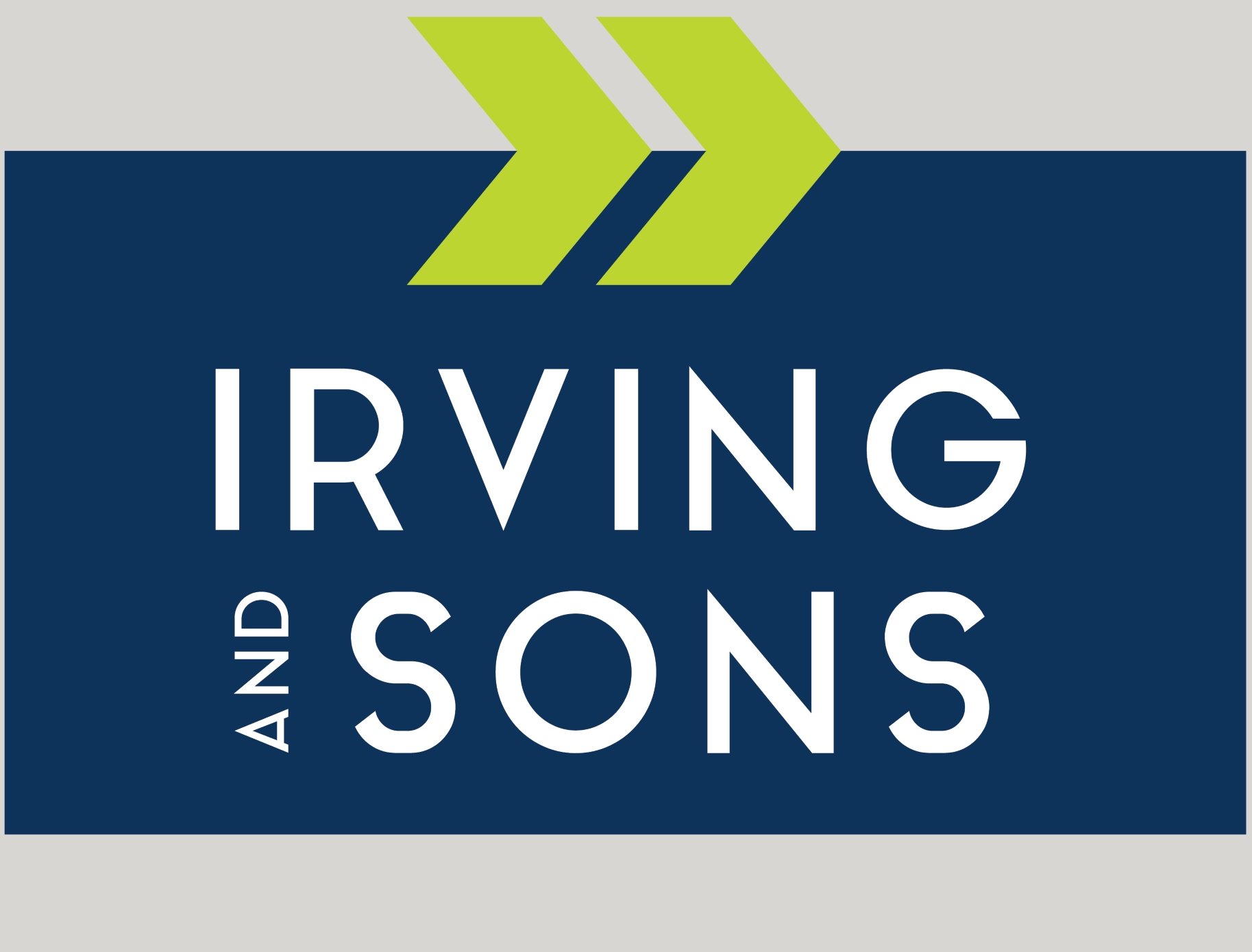 Irving and Sons
Bournemouth
We started using Mark at Verismart over a year ago and we have been very impressed with his inventories, the presentation and quality of photos is a lot clearer and easier to follow than any other companies we have used in the past. I would highly recommend Mark and he offers a great range of services and excellent customer service.

Austin & Wyatt
New Forest
The service that Mark at Verismart provides is always 100%. Nothing is ever too much trouble. Mark is always at the end of a phone call, and replies promptly to emails. The inventories that VeriSmart provide are outstanding, clear, precise and well documented and Mark is very good at reporting back any problems that he foresees could be an issue at handover. I would highly recommend Mark to anyone. First Class service.

Parkers Properties
Bournemouth
We have worked with Tristan and his team for 10 years. Throughout this time Verismart has provided the highest level of service. Their professionalism, knowledge and expertise has been second to none. The online booking system, portal and ability for both agents and tenants to upload photos and comments, has proved to be exceptionally useful and the quality and detail of the final documents is the best in the business. As a very busy office we have often had to call on Tristan to go above and beyond what would be expected from an inventory clerk and without this we wouldn't be able to offer the very best service to our clients. A particular thank you to Tristan and Robin for their dedicated and professional service.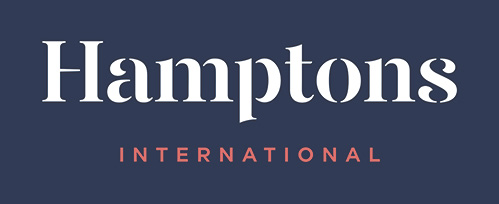 Hamptons International
Oxford
Since joining Hamptons in 2013 I have been using the services of Tristan at VeriSmart for inventories, check in and check out, in both Banbury and Oxford. Their reporting has always been thorough, accurate and well presented, no matter what size or style of property. Most importantly for us, has been the consistency of service which has been essential to resolve any of the, (rarely occurring) disputes. This has made a potentially troublesome transaction much less so!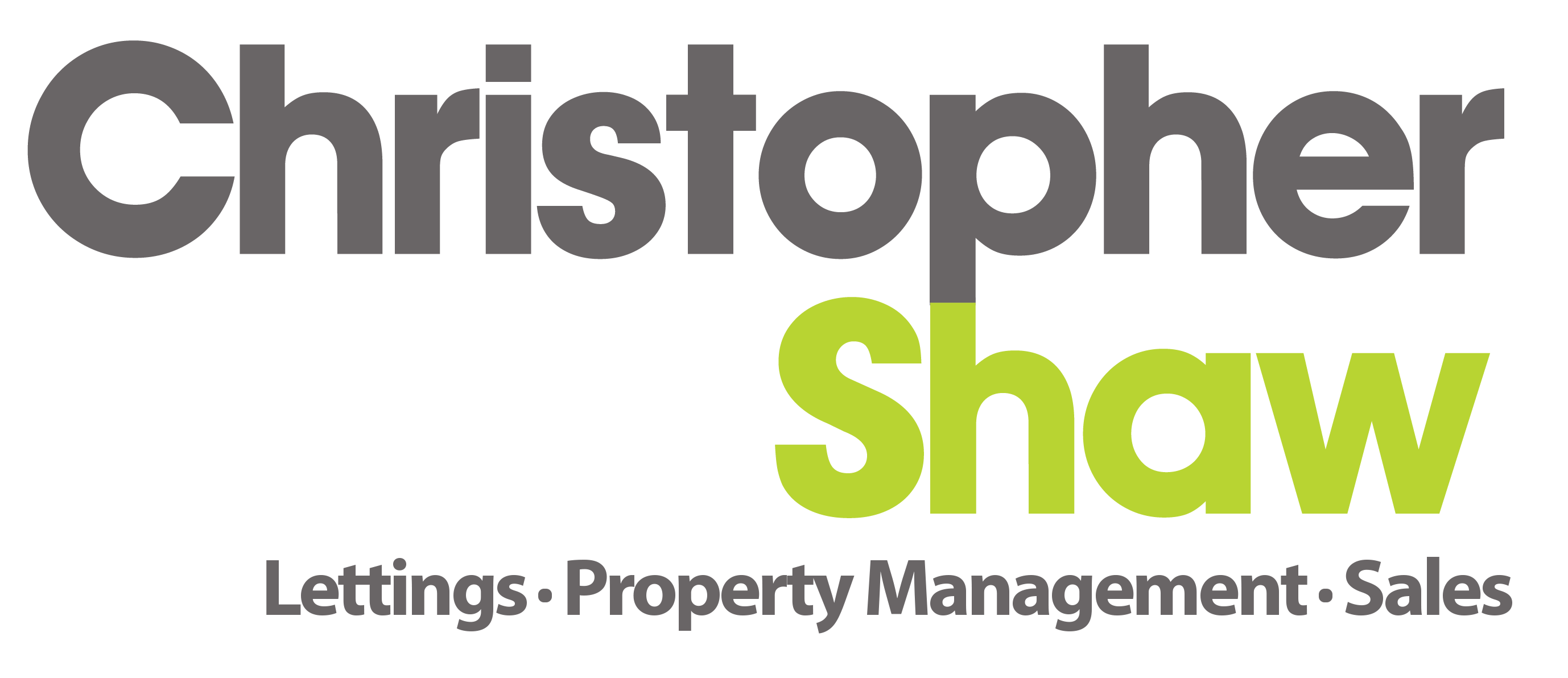 Christopher Shaw
Bournemouth
We have worked with VeriSmart over the past 12 months, and have been very impressed with the friendly and accommodating service provided. Working in the lettings industry means matters can crop up very quickly, so having a reliable inventory clerk who is ready and able to help out at short notice is great. Mark is a pleasure to deal with his detailed work, and the online systems used are both impressive and help make our jobs as agents a lot simpler. We are very thankful for what you do

Southern & West Lettings
Bournemouth and Poole
Fantastic Company to use! We have been through a few inventory companies over the years and this one is by far the best. Very thorough reports and super reliable. Easy to use online system and they send the reports directly to the landlord and tenant. I would highly recommend you give VeriSmart a try!

Edwards Estates
Bournemouth and Poole
We have used VeriSmart for a number of years; they help us to provide an excellent service to our clients. All of their Clerks are wonderful, efficient and reliable; we enjoy working with them. We would highly recommend them.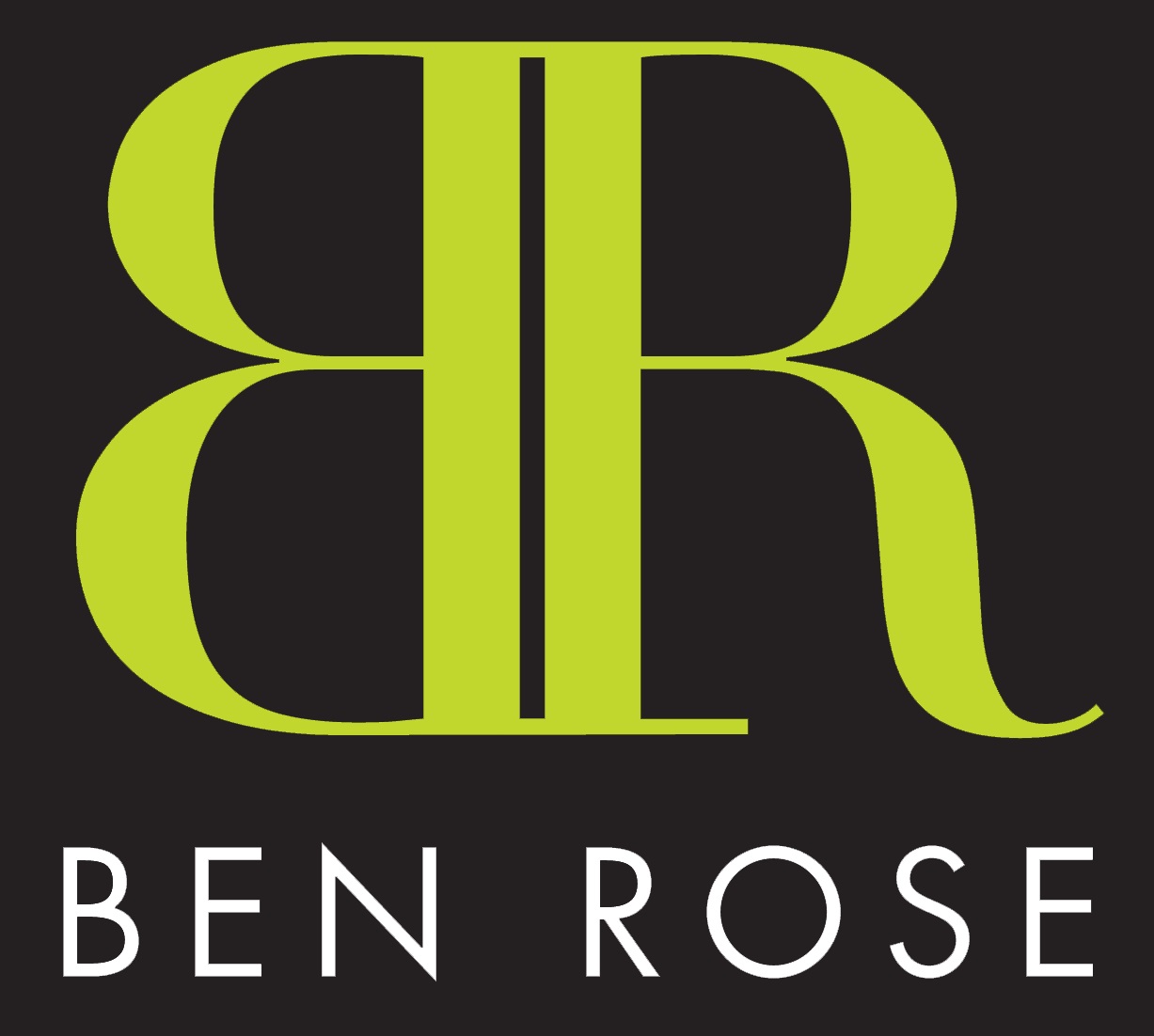 As an agent, we have been using Verismart for years. They are reliable and thorough. You know when you order a job, it's going to be done to a high standard. We can order a job urgently and it's done on the same day. Marc is always so communicative, and the price is reasonable. Once our landlords have seen how thorough the inventories are, they are really impressed with the value. The extra tests that you can order have proven especially useful – often finding faults with properties early so we can start work before the tenants move in, saving us time and money. The services from Verismart are exceptional, the booking system is easy to use, and the staff are always friendly and easy to reach. We would recommend Verismart to every agent – they are invaluable.

We have worked with Aaron Ticehurst from VeriSmart Poole for many years and we would not go anywhere else. He is efficient and his work is always to a high standard. Would recommend him to everyone.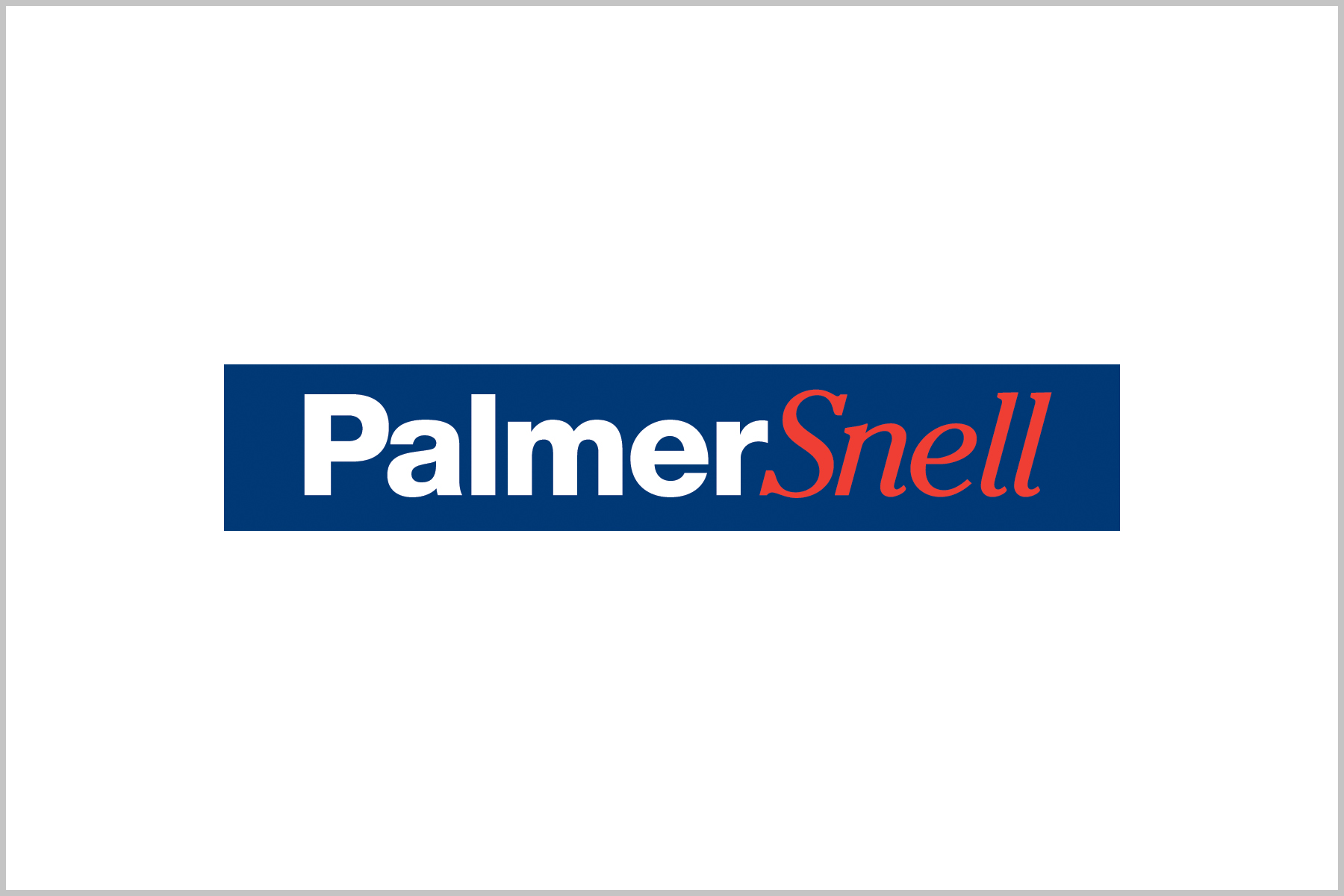 Aaron at Verismart in Bournemouth. Always able to accommodate last minute jobs, friendly and attentive with clear and professional reports would recommend.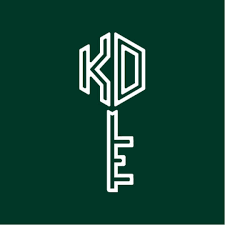 Highly recommend Aaron at Poole VeriSmart. He's friendly and helpful, goes above and beyond. Always produces high quality professional reports and nothing ever seems too much trouble.