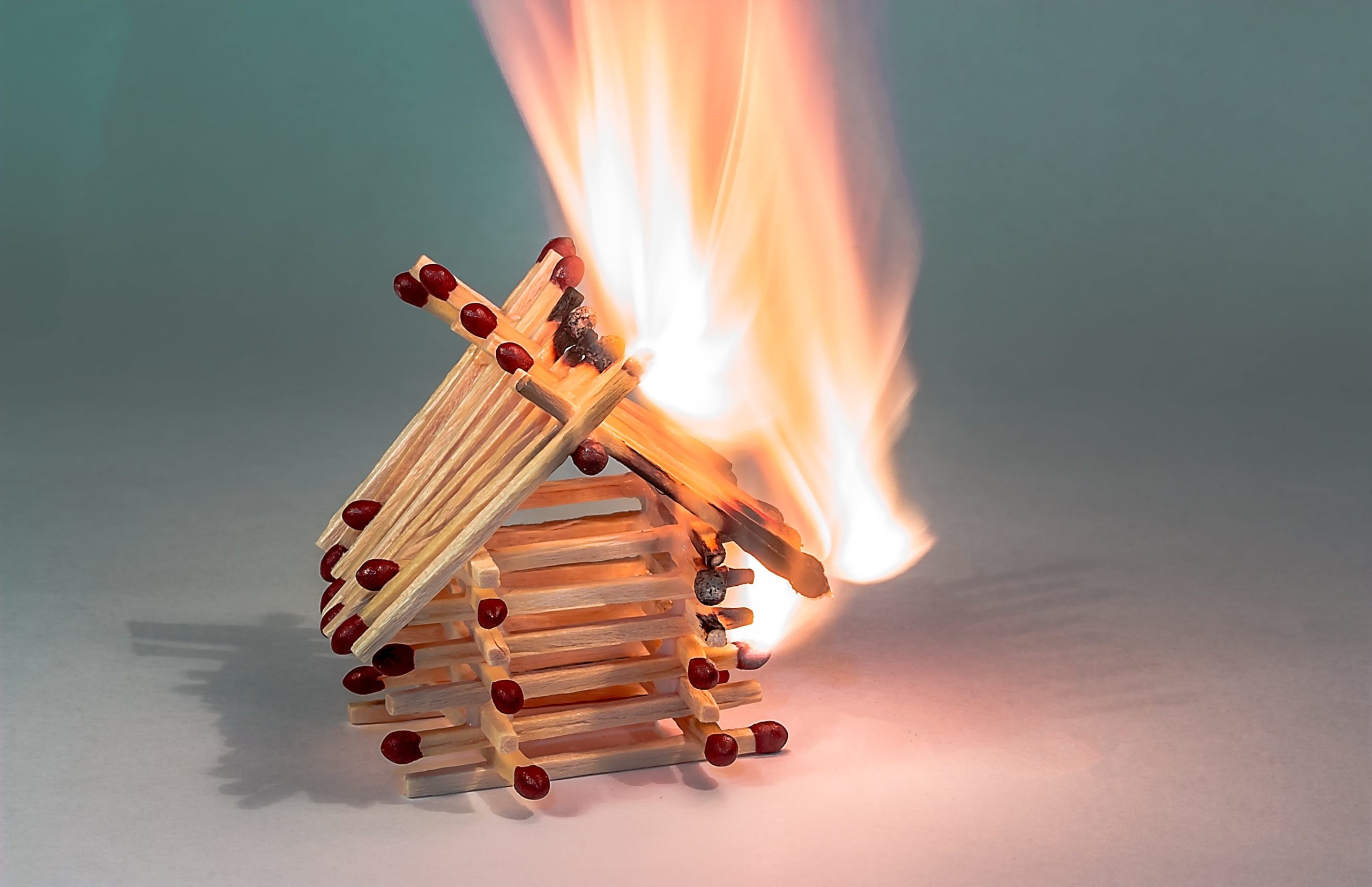 Estimated read time: 4 minutes                     
Changes to fire safety legislation have been phased in by the government.
Many of these have come as a result of the Grenfell Tower Inquiry.
The third phase of changes was introduced on October 1st 2023.
This includes the Building Safety Act 2022, and amendments to the Regulatory Reform (Fire Safety) Order 2005 (RRFSO).
The RRFSO is the primary legislation that controls fire safety in England.
It requires that a "suitable and sufficient" fire risk assessment is carried out within your property.
This is to ensure that all fire risks are identified and that reasonable measures are taken to keep people safe from them. 
Who does it apply to?
The Fire Safety Order applies if anyone pays to stay in your premises, other than to live there permanently. 
It applies to all lets that are not let as a primary residence, even if you rent out a room in your premises only once.
The guidance is limited to: 
single premises of ground floor, or ground and first floor, providing sleeping accommodation for a maximum of 10 persons, with no more than four bedrooms on the first floor, such as houses, cottages, and chalets 

individual flats (whether within a purpose-built block of flats or a house that has been converted into flats), other than unusually large flats (e.g. as often found in mansion blocks in London)
Who is responsible for fire safety?
The 'Responsible Person' is the individual who is responsible for complying with legislation.
This is likely to be the owner or landlord, though could be a management or letting agent.
They are "the person who has control of the premises in connection with the carrying on of a trade, business or other undertaking" - as defined under the Fire Safety Order.
It is important to note that any necessary works following a fire risk assessment should be carried out by a qualified professional.
Contractors should be checked to be competent in carrying out their work.
We recommend using certified and industry approved tradespeople.
The ultimate responsibility for compliance with fire safety legislation falls to the responsible person.
So, what has changed?
A new article, 9A, has been inserted into the RRFSO, which specifies the requirement for a risk assessment to be carried out by someone who is deemed competent.
The legislation defines someone as competent if they have enough training, knowledge, experience, or other qualities that deem them competent.
Wording has also been changed regarding the need to document fire risk assessments, so that all responsible persons must now keep a record of these assessments.
The record must now include all findings, not just significant ones.
If more than one person is involved with the risk assessment then the responsible person must ensure good cooperation between those involved.
The RRFSO also states that the responsible person must create and implement arrangements for the effective planning, organisation, control, monitoring and review of measures.
Article 21A has also been added, stating the duty to provide information to residents in buildings containing two or more sets of domestic premises.
The responsible person must now present the following relevant information to residents;
The risks identified by the risk assessment

The preventive and protective measures in place

The name of the responsible person and a UK address where they, or their representative, can accept notices and documents

The identity of any person appointed to assist with the risk assessment

The identity of any competent persons nominated by the responsible person

Any risks informed to the responsible person

Any other matters specified in regulations made by the relevant authority
How can we help with fire safety?
At VeriSmart, we offer Fire Risk Assessments as part of our full compliance package.
Our Property Inspectors will identify any fire hazards and people at risk within the premises.
These are then evaluated and recorded so that they can be reduced or removed in order to minimise risk levels.
We have developed our own App, with the ability to deliver reports outlining any concerns directly from the property.
This will keep you notified of the legislation and required action.
For all of your Fire Risk needs, find your local VeriSmart team here.